IF&PARTNERS, is an advisory firm providing corporate finance and Global Expansion services in Turkey and UK.
IF&PARTNERS has strategic alliances with best in its field global advisory firms to reach strategic and financial investors worldwide. The company is an accredited advisory firm of Turkish SME development center as well as many businessmen and trade associations of Turkey.
Our Services;
M&A and IPO Advisory,
Capital Rising / Growth Capital,
Valuation and Analysis,
Exit Planning,
Corporate Strategy & Restructuring,
Global Expansion Advisory,
IF&PARTNERS has finalized projects in these sectors;
Retailing,
Machinery Manufacturing,
Cosmetics,
Packaging and Labeling,
Construction,
Fire, Security and Alarm,
Food Processing,
Furniture Manufacturing,
Education & E-Learning,
Healthcare,
Tourism,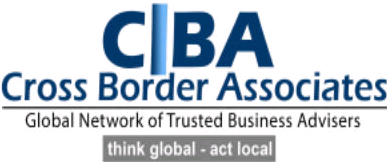 IF&PARTNERS, is Associated Member of CBA Cross Border Associates. CBA has presence in 103 countries. 
What our clients think of us;
"Value Plan Program has already show positive effects on our company in its first month. By the end of the program, we believe we would be in  much better position. It is great to know our company's value and Sellability Level and very important to have a clear and actionable road map for our exit planning"
"We would like to thank you for finalizing best possible deal for us. Your efforts to create win win partnership for both parties is very valuable to us. We believe we have the best global partner to flourish our International growth plan.  IF&PARTNERS is not only with us during the deal also supports us after the deal to accelerate our growth plans and implement corporate governance initiative" 
For additional information please feel free to contact us at 

[email protected]